 HELLMET ARADIA
---
· Professional welding screen.
· TRUE COLOR technology,4 sensors,
· Maximum optical quality (1/1/1/1)
· Extra Wide field of view (108x82mm).
· Adjustable DIN 5-8 and 9-13, sensitivity and delay.
· Open DIN DIN 3.
· Valid for MMA, MIG/MAG and TIG.
· Replaceable battery
Share this product:
Main features: 
The HELLMET ARADIA electronic welding shield is the ultimate exponent of eye protection for the most demanding welder. Everything, without reducing productivity as they incorporate cutting-edge technological solutions.
· Protective ADF filter with TrueColor technology, which allows you to see real colors during the welding process, increasing clarity and giving a sense of real 3D vision.
· Maximum filter quality 1/1/1/1
· 4 sensors, avoiding dark areas and the filter opening during the process.
· Ergonomic harness with 4 support points.
· Large field of view 100x60mm and 100x100 (XL model)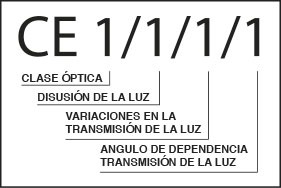 Optics quality

CE 1/1/1/1

Viewing area

108x82mm

Energy

Solar y Batería reeplazable CR2450 x 2

Grinding function

DIN 3 (Externo)

External polycarbonate

10304

Sensivity

Si (interno y digital)

Sensors

4

Reaction time

1/30000s

Delay time

0,1 - 1,0s

Clear shace

4/8

Darck shade

9/13

Standards

(UE) 2016/425 - EN175:1997 - EN379:2003+A1:2009

Weight

800g

Tecnologies

True Color

,

4 sensors

,

Ergonomic

,

Large View

,

Light Weight

,

Low TIG Ready